You've said yes to the dress… now what? Read our quick-tips guide to wedding dress alterations, and enjoy a stress-free, seamless experience.
Your wedding dress probably needs to be altered no matter what
Most wedding dresses are made in generic sizes, so very rarely does a bride's body match a designer's dress perfectly (for example, your gown might fit like a glove in the hips, but too loose in the bust). After you find your wedding dress, the Ana Koi Bridal salon compares your measurements to the designer's size chart and orders the closest size of gown. Once it arrives, the dress must then be tailored precisely to fit your figure.
Traditionally, wedding dress alterations begin about two or three months before your wedding day. This leaves enough time for the alterations shop to finish everything, while also being close enough to the big day that your body won't change drastically (and result in a dress that no longer fits).
But because of the ongoing wedding boom, it's better to start the process even sooner, just to be safe. Keep in mind that you'll need more than one alterations appointment—the average number is three—so you'll want plenty of time to schedule them in advance and save yourself the stress of feeling overwhelmed at the last-minute.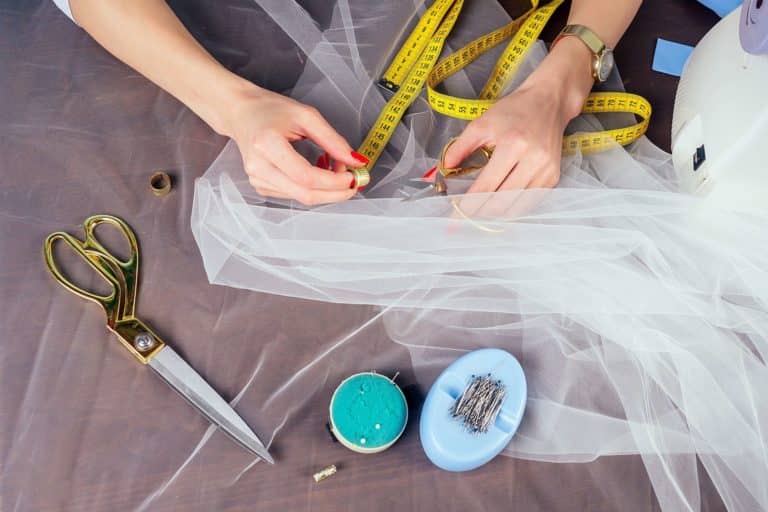 What to bring with you
You already know it's important to come prepared when shopping for your wedding dress, and your alterations appointments are no different. There are a few specific items you should have ready to go to ensure the best experience.
For a successful first fitting, we recommend bringing your shoes that you have chosen for your big day, as well as any undergarments (bra, shapewear, etc.) that you plan on wearing.
Who to bring with you
While it can be fun to have your entire crew of bridesmaids and family members with you the first time you try on wedding dresses, your alterations appointments are different. Limit yourself to one or two VIPs who genuinely need to be there, like your mom and maid of honor. This gives you the opportunity to have a second opinion without overwhelming the appointment.
Our team are able to customise most of our international designers' dresses and our own couture gowns to create an individual look. Adding or removing sleeves, making a new top or skirt and raising the front and/or back panels are just some of the design changes we've done You have every right to expect that your chosen wedding dress should be perfect in every way with Ana Koi Bridal boutique.